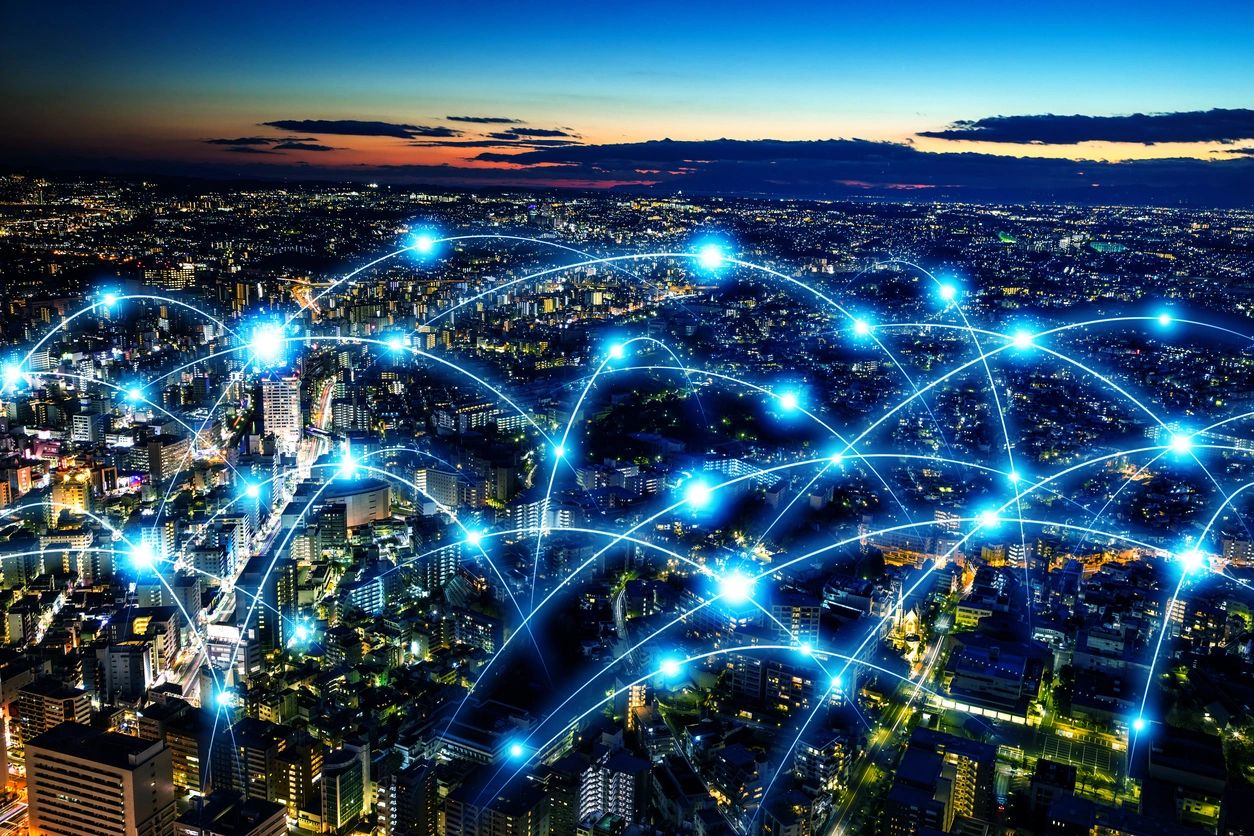 In a world where technology advances at a rapid pace, a firm that wants to stay competitive needs to have a clear, effective, and actionable IT strategy. Therefore, firms create an IT strategy roadmap to outline steps to achieve business goals through the application of technology.
However, while no one questions the importance of IT strategy, confusion still abounds the difference between IT strategy and IT planning.
The goal of an IT strategy is to align technology investments with business objectives. It guides decision-making about which IT projects to prioritize. Then, it provides a framework for IT decision-making, helping reduce IT risk, improve IT efficiency, and enhance business competitiveness. An IT strategy requires an assessment both of internal firm capabilities and of external business and technology trends.
On the other hand, an IT plan defines a detailed set of actions that a firm undertakes to achieve one specific IT objective within an IT strategy. IT planning involves the activities of budgeting, resource allocation, and risk management. Moreover, executing an IT plan may often lead to updates to the firm's IT strategy roadmap, as IT teams learn from their implementation experience.
Thus, an IT strategy roadmap defines a high-level vision with a set of objectives, whereas IT planning defines a set of activities to achieve one of those objectives. We can build an IT strategy roadmap in five steps:
Assess the Current State
Define the Future State
Perform a Gap Analysis
Create a High-Level Transition Plan
Pressure Test the Plan
These five steps allow us to build an initial IT strategy roadmap. They will enable us to move into IT planning with confidence.
1. Assess the Current State
Our first step is to determine where the firm stands in terms of its business and IT capabilities. Some firms exercise discipline by maintaining a catalog of these capabilities. However, most firms do not. Unfortunately, IT strategy is impossible without an understanding of where the firm's capabilities stand.
The activities to assess the current state include:
Define business goals: The purpose of an IT strategy roadmap is to align business strategy with IT strategy. Thus, defining business goals are the most important first step. While business strategy is outside the scope of this article, it is important to note that firms should consider the impact that technology can have on business goals, and how it can help achieve them.
Assess current business capabilities: Once we have defined our business goals, the next step is to assess current business capabilities. For example, a value stream map can define the organizing logic of how the firm operates.
Assess current IT capabilities: Once we have assessed business capabilities, we need to assess our current IT capabilities. This includes an analysis of current technology infrastructure, current skills and expertise on IT teams, and the current processes by which IT teams work. This will help to identify any gaps between current IT capabilities and the desired future state.
2. Define the Future State for the IT Strategy Roadmap
Only after we assess the current state can we define the future state of IT. This is because, in contrast to an IT vision document that only focuses on the potential of technology, an IT strategy roadmap must eventually define how to move from the current state to the future state.
Now, in any strategy work, defining the future state involves a degree of uncertainty. It involves an assessment of the external landscape of competitors, customers, channel partners, and suppliers, all against the macroeconomic landscape of an always-shifting technology landscape. IT strategy is difficult because it requires anticipating the future. In contrast, IT planning only focuses on the firm's internal business and IT capabilities. IT planning feels safe and comfortable. IT strategy may not.
The activities for Step 2 are:
Identify technology trends: It is important to keep up with the latest IT trends. They can have a significant impact on a firm. Some key trends to consider include the rise of social media and mobile, the ubiquity of cloud computing and advanced analytics, and the transformative power of Internet of Things (IoT) and additive manufacturing.
Evaluate emerging business trends: Next, we identify competitors' actions, and unmet needs from customers, channel partners, and suppliers. This often leads to us redesign our map of capabilities to address those unmet needs. Again, business strategy is outside the scope of an IT strategy roadmap. However, the impact of technology on emerging business trends is not.
Develop an IT vision: An IT vision is a statement that outlines the future direction of the firm's technology. It should be aligned with both technology trends and emerging business needs, and take into account developments in the IT industry as a whole.
3. Perform a Gap Analysis for the IT Strategy Roadmap
Once again, only after we conduct a thorough assessment of the current state and define the future state (under uncertainty), can we perform a gap analysis for the IT strategy roadmap.
Many IT teams will try to shortcut the roadmapping process by starting in Step 3. They justify this by stating that the IT gaps are so widely known that the first two steps are not needed. Now, this is a completely valid approach for IT planning. However, it does not result in an IT strategy roadmap.
An IT strategy always requires two things: alignment with business strategy and a set of actions to deal with technology developments and emerging business trends.
To perform a gap analysis, we need to:
Conduct a business capability maturity assessment: We assess the firm's maturity on each of the business capabilities. Assessments can be internal (conducted through surveys of employees) or external (conducted through surveys of customers, channel partners, and suppliers).
Identify unmet technology needs: Once we have developed both our IT vision and business capability maturity assessment, only then can we properly identify the technology needs of the firm. This includes compute (both cloud and physical hardware), software (both custom-built and SaaS), ecosystem partners (both software vendors and implementation partners), and other IT resources to support business goals.
4. Create a High-Level Transition Plan to Address the Gaps
The gap analysis leads to a transition plan. At this point, the most important tasks are to keep the transition plan at a high level, in order to make it digestible, and to keep it prioritized, in order to focus on the most urgent unmet needs.
Develop a plan of attack: With the gaps identified, we can begin to develop a high-level plan for the transition. This includes a clear, prioritized timeline for each of the steps that need to be taken and an owner who is responsible for each task.
Define a budget: The transition plan should also include an estimated budget that accounts for all costs associated with the transition. A rough order of magnitude will suffice at this stage. However, this should include any costs related to hardware, software, and other IT resources, as well as costs for staffing and external consulting.
Identify and manage risk: Lastly, the transition plan should include an approach to risk management. We should proactively identify potential risks associated with the transition and outline steps that will be taken to mitigate or avoid those risks.
5. Pressure Test the Plan to Receive Feedback and Secure Buy-In
At the end of the day, strategy is a cognitive exercise. Implementation is social. An IT strategy roadmap, no matter how perfect, will never see the light of day unless it receives executive support from both business and IT leaders.
Therefore, to pressure test the plan, we must:
Communicate with stakeholders: Effective communication is critical to the success of any IT transition plan. We should develop a communication plan that outlines how we inform stakeholders of our progress and how we solicit and incorporate feedback into the plan.
Review and revise: We also need to define a cycle on which we review and revise the IT transition plan on a regular basis to ensure that it remains relevant and effective as new technologies or business requirements evolve.
Define mechanisms to monitor progress: Lastly, we need to demonstrate how we plan to monitor and review progress against our IT roadmap. This will allow us to identify any issues or challenges that we need to address, and make any necessary adjustments to our IT strategy.
Next Steps: Implementing the Roadmap
Once we have defined and secured buy-in for our IT strategy roadmap, we can begin implementation with greater confidence. At a very high level, the next steps are:
Align business and technology leaders: Socialize the finalized enterprise architecture with executives in both business and technology domains
Build a detailed plan to stage the programs: Work with PMO to develop a system for oversight and accountability, to manage these initiatives as a portfolio of programs, focusing on consistency and shared accountability
Plan out the implementations: Work with the firm's implementation partner ecosystem to execute the implementation, focusing on reducing redundancy and competing projects and on achieving economy of scale
Takeaways for Building an IT Strategy Roadmap
In conclusion, building an IT strategy roadmap is a key step for any firm that wants to achieve its business goals through technology. Some firms choose to do this themselves, while others hire an expert, such as a digital strategy consultant, to assist.
It involves defining assessing the current state, defining the future state, performing a gap analysis, creating a high-level transition plan, and securing buy-in.
By following these steps, we can ensure that our organization's technology investments are aligned with business objectives, and that we are well-positioned to succeed in the rapidly-evolving IT landscape.