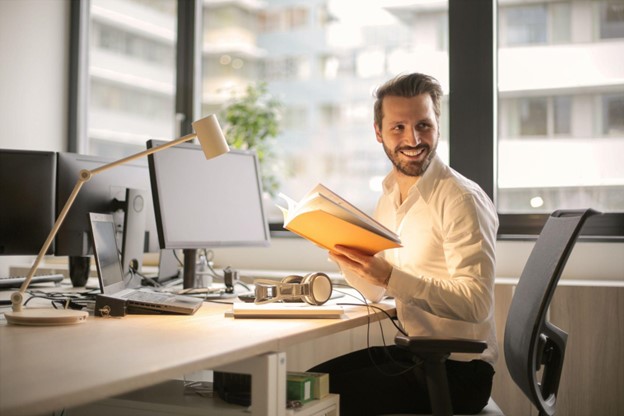 Small business owners always have a lot on their plates. Cyber security practices may not be top of mind. It can be challenging to figure out priorities when there's so much to consider.
However, protecting your data and ensuring that your customers' information is secure should be at the top of the list. Not only can a data breach affect their finances and credit score, Security Intelligence notes that it can seriously damage your reputation and lead to costly legal battles, not to mention a lengthy period of recovery that may or may not bring back all the stolen info.
A few basic practices within your business can offer you important protection. Thus, it's important to create a plan and put it into action. This will help cover your business and protect your profits. Coda Strategy outlines a few you can try:
Plan for the worst in your cyber security practices
It's essential to be proactive in the fight against cyber theft. Therefore, it's a good idea to have a plan in place for a worst-case scenario in the event that you're unable to stop a data breach from happening, both for your business and for your customers.
To be effective, your plan should include:
Which people will be involved in recovery efforts,
Which applications need to be a priority, and
How long you have to recover information
When cyber attacks occur, your business must have a validated copy of your backup data in order to restore operations as usual. Read up on how to create a solid plan that will give you peace of mind.
Expand your knowledge – get an computer science degree
You might go one further and expand your knowledge of IT by going back to school. These days, there are lots of programs available in the field of computer science.
You can learn about topics like data structures, architecture and systems, logic, or computer theory. That gives you a leg up on cyber thieves. You can choose between online and in-person classes depending on your work schedule, and then educate your employees on what you've learned.
Keep an eye on your payment systems
Learning about cyber security and IT applications is one thing. It's also crucial to make sure you understand how to apply security measures in real life.
When it comes to your business's finances, there are several areas that could use a watchful eye, from your credit card systems to the way you manage invoices. For the latter, it's a good idea to make sure online billing systems are as safe as possible.
Encrypting a PDF invoice will prevent unauthorized access and ensure that only you and the customer can see the info. Then use an online invoice generator to download a customizable template in the format you want.
Amp up your email security
Finally, when training your employees on cyber security measures and how to apply them in everyday practice, it's crucial to make sure everyone understands the importance of a safe email system. Some may underestimate the threat to a small business and open emails from unknown senders without thinking twice. So talk to your team members about exercising caution.
Cybernews suggests using an email platform that has built-in security. Also, make passwords complicated, and use an added encryption service for important messages so that both the sender and recipient need a password to see them. Taking these steps now can help to prevent major issues down the road.
Cyber security practices that keep your data and customer information safe should be an everyday occurrence. But they shouldn't be a challenge. Remember: to plan for the worst, boost your IT knowledge with a computer science degree, and secure your payment and email systems. With the right tools and precautions, you can ensure that your business is secure and that your financial health doesn't take a hit.
Utilizing a robust digital strategy, advanced analytics, and intelligent automation, Coda Strategy keeps you and your business one step ahead of nefarious actors. Connect with us today for more info!